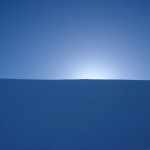 … is Hereditary… Sinful is the faith in Equality.
… is kept alive only through an endless struggle with the nature… Sinful is the belief we're able to acquire IT through education only.
… is stated Individually… Sinful is the belief in the people's voice.
… may be of One single man… Sinful is the belief that "something" "it" is done for us.
… is We know what We can lose… Sinful is faith of those miserables who have nothing to lose.
… is We know from Long Ago…  Sinful is faith of the mobs in their "opinions" wich end inevitably with: "So What ?!.. They are just like us!"
… is really Painful… between Those Few who can be Good or Evil… faced with all these "nice" or "naughty" ones.
… is… When we speak – We mean… Annoying is their grunt.
… is… We can get it like them … The reverse is impossible.
… I see it obvious… in a look that continues to be imbecile even beyond the antechamber.
… for Europe… made it a few noble Kings… Shame for the Inconsistent Memory of several Generations piled up in the world out of a simple fetal expulsion.
… for Romania made it a few men of genius… Shame on our kin for their fate: wipe out, mockery, oblivion.
… is the Name… just like between creation and revolt… between utile and futile.
… made those who were stubborn to belive that throwing pearls to the pigs, will make a pig (… out of a thousand) fly… Shame on those who got stuck in amazement.
… appears when facing the consequences of a given word… wich makes death a Sacrifice… Compared with the chatter about Ideas, Ideals, Country.
… will be Eternal… Shame on those who did things just to be done.
… between "Me" and "You" makes possible the appearance of a Third in the game's Quarter under the light of Quintessence … shame for a Dialogue fallen in the shade of Conversation.
… will persist in the Absence of the… Subject… or Subjectivity.
… will cast You Aside, Away and Over… And will ferry you to Your Own.
… lived in This Way, .. It gives you the right to know what is Equality, Freedom and Fraternity!
… will not matter anymore… Only when You'll Follow… ThySelf.
Vlad Totoianu